Closed Loop Fund Closes The Gap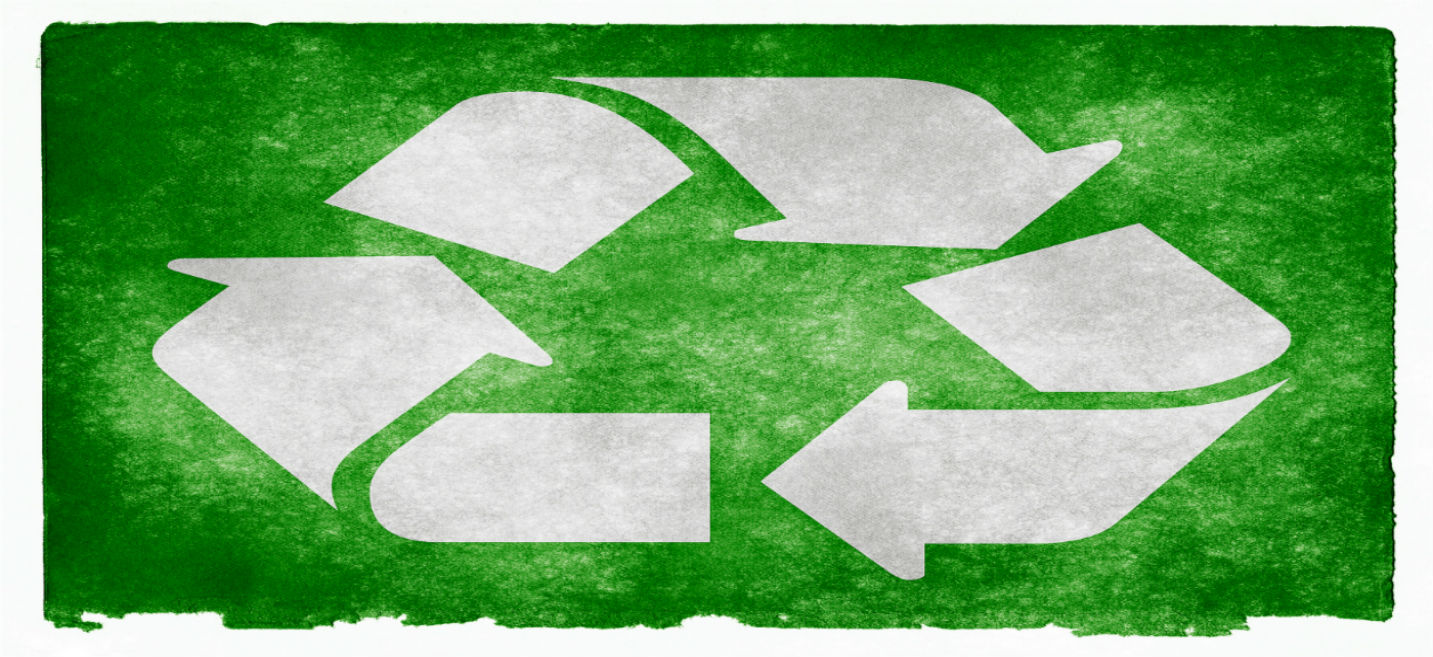 There exists a catastrophic divide between those who have access to resources and those who do not.
The opportunity cost of failing to achieve efficient resource management equates to billions of dollars of lost revenue.
The backbone behind efficient resource management is recycling.Indeed, the probable benefits of high recycling rates are multifarious: job creation, reduction of greenhouse emissions, preservation of natural resources, generation of revenue – the list goes on.
"The biggest barrier facing most cities when it comes to providing the level of innovation and infrastructure needed to reduce waste and increase recycling rates often boils down to one factor: money – or specifically, the absence of it." - TriplePundit.
The Closed Loop Fund is Born:Recognizing the tremendous potential of amplified recycling rates, the Closed Loop Fund was originated upon the following mission: to divert valuable raw materials from landfill by helping to provide 100% of U.S. consumers access to recycling where and when they need it.It has become increasingly apparent that reduction of waste can positively affect a company's bottom line, while simultaneously heightening brand image. A growing awareness has led major corporations across various industries to heighten their recycling efforts.Yet, the impacts of these efforts are falling short. Why? Simply speaking, municipalities lack access to sufficient capital and are therefore hindered from launching efficacious recycling programs. Enter The Closed Loop Fund:Initiated by Walmart, the Closed Loop Fund is a collaborative effort on behalf of retailers, manufacturers, recyclers, and consumer goods companies. The objective? To provide zero-interest loans to municipalities and below-market rate loans to private companies engaged in public-private partnerships in order to help jumpstart ample recycling programs and reduce waste. The investment goal has been declared as $100 million over the next five years.Leadesrship:Rob Kaplan: Co-Founder and Managing Director of Closed Loop Fund, Former Director of Sustainability, Walmart Stores, Inc.Ron Gonen: Co-Founder and Chief Executive Officer of Closed Loop Fund, Former Deputy Commissioner of Sanitation, Recycling, & Sustainability, New York CityPeruse further detail on the entire Closed Loop Fund management team here."By catalyzing this investment, the Closed Loop Fund is assisting cities in transforming costly waste streams into a profit center that will save millions of dollars in waste management, thereby revitalizing the recyclables market for these companies and bringing to scale an effective, proven business model." - Closed Loop Fund Company Website.The Fund not only aspires to provide capital to municipalities for recycling programs, but also to co-invest with private investors and state agencies on recycling projects.2013 resulted in an unfortunate $11 billion of wasted capital due to recyclable materials being sent to landfills.
Walmart, long a leader in sustainability, took matters into its own hands and spearheaded the Closed Loop Fund. On April 29th of 2014, the founding Closed Loop Fund investors asserted their commitment at the Walmart Sustainability Expo.Initial Investors: Walmart & Walmart Foundation, Keurig Green Mountain, Unilever, Procter & Gamble, Coca-Cola, PepsiCo & PepsiCo Foundation, Johnson & Johnson, and Goldman Sachs.Most of the founding investors have additionally expressed desire to increase the recycled content of their packaging, seeking not only to mitigate environmental plights, but also to drive down long-term costs.It must not be overlooked that this collaboration is occurring between industry competitors, proving that recycling is both an environmental and economic decision. Increased recycling rates are not only paramount to a better planet, but also a better economy.Recognizing the power of many is significantly more impactful than the power of one, said competitors are willing to put their differences aside to make the world a better place.
- ~ - ~ - ~ -
"The Closed Loop Fund is an innovative step to enable local municipalities to invest in ways to increase local recycling to give more consumers consistent and reliable ways to reduce waste by recycling more of their everyday products. That will, in turn, enable a larger supply of usable, recyclable content, allowing manufactures to give consumers what they want - more packaging with recycled materials. This is good for consumers and good for the environment." - A.G. Lafley, Chairman of the Board, President, and CEO, Procter & Gamble.
"We've had a recycling issue with K Cups that has quite frankly stumped us. Our motivation for joining the fund is to learn and reduce barriers. This is a high level investment for us and we want to be directly involved and at the table." – Monique Oxender, Director of Sustainability at Keurig Green Mountain.It's not something that any one company can solve on its own. We like the collaboration and packaging formats and products. We can all work together and design more sustainable packaging." – Jeff Meyers, Sustainability Packaging Manager, Coca-Cola."At Unilever we've put sustainable living at the heart of our business model – through our brands, innovation, sourcing and operations. While we are making progress, the environmental, social, and economic issues we face as a society are far too complex for any individual, company, or government to tackle alone. The Closed Loop Fund is a great example of how we can drive transformational change through partnership. We're excited to join forces as an industry to address the challenge of increasing recycling rates." – Kees Kruythoff, President, North America, Unilever.
- ~ - ~ - ~ -
APPLICATIONS:The Closed Loop Fund will accept applications from municipalities or companies that provide service, technology, or equipment to municipalities. Read investment criteria here.LOOKING FORWARD: 2025 GOALS:As all resource management initiatives should, the Closed Loop Fund has asserted specific goals it is seeking to achieve in the next ten years including: creation of 27,000 jobs, reduction of at least 75 million tons of greenhouse gas emissions, cost savings of at least $1.9 billion, 27 million tons of waste diverted from landfills, and augmented access to recycled materials for packaged goods companies.
As Former U.S. President Abraham Lincoln once proclaimed: You cannot escape the responsibility of tomorrow, by evading it today.
 Hats off to the Closed Loop Fund for inaugurating a responsible initiative.