CSR Meets Impact Investing: Introducing the Modern Wave of Corporate Venture Capital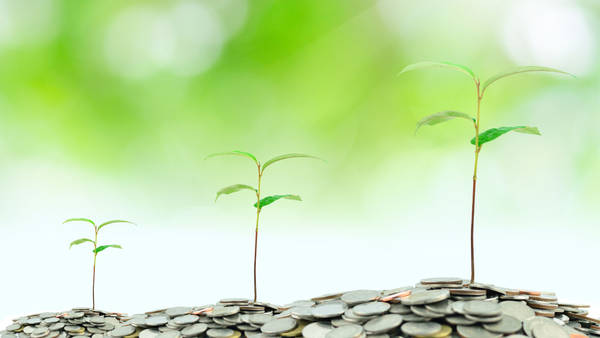 The old model of capitalism is under siege.There is a growing consensus that certain aspects of the current economic system will not (cannot) endure in our 7.5 billion-humans-and-rapidly-growing world. As such, in recent years, we have observed the beginnings of the "circular economy", "impact investing", and "sustainability". Yet, we have also observed a world of linear growth outpacing resources, increasing inequalities, escalating greenhouse gas emissions, and blame.However, silver linings are omnipresent. Notably, there has been an increased focus on the duty of corporations, long narrowly viewed as purely profit-maximizing entities, to engender positive social and environmental impact. We are witnessing a shift in mentality as corporations extend their capabilities beyond traditional Corporate Social Responsibility functions (historically small teams focusing on isolated fundraisers), and towards Corporate Venture Capital.
WHAT IS CORPORATE VENTURE CAPITAL?Corporate Venture Capital, otherwise known as "CVC" by acronym-loving investors and economists, is the investment of corporate funds in external, innovative early-stage companies in exchange for equity stake.According to Harvard Business Review (HBR), CVC investments can be defined by two characteristics: 1. their objectives and 2. "the degree to which the operations (resources and processes) of the investing company and the start-up are linked."CVC objectives vary from strategic exploitation of synergies to financial, attractive ROI. Typically, in successful CVC endeavors, the early-stage corporation relies on the parent company for use of its resources, manufacturing plants, technology, distribution channels, business practices, brand image...the list endures.
The notion of investing in early-stage ventures has had an oscillating history, originating back to the 1960's when the venture capital business model was first introduced. This early wave of CVC was primarily focused on the pharmaceutical and technology industries - until the 1970's oil shocks and collapse of the IPO market halted activity. Corporations regained confidence in venture capital in the 1980's (how quickly we forget economic catastrophe), and CVC investment resumed, still focused on innovative technology, but this time with a specific biotech concentration. The financial crash of 1987 brought the second wave of CVC to an end.Naturally, the third CVC wave rose in tandem with the the dot-com bubble as the seemingly infinite potential of the Internet resulted in an overwhelming number of attractive investments. When the bubble burst in the early 2000's, so too did CVC. Between 2000 and 2001, CVC investment plummeted by 80%. Retrospectively analyzing the past, it is evident that CVC waves have shadowed economic cycles, exemplifying a considerable hesitation on behalf of investors towards risky early-stage investments, especially in below-average markets.While corporate venture capital, and most investment strategies for that matter, have historically focused on financial return only, CVC investment today is portraying a much-needed trend of investment deals that generate environmental and/or social impact. The new wave of CVC, centered around both long-term performance and strategic alignment, is not a repetition of history, yet a mature outgrowth of previous iterations.As such, modern CVC is, in essence, the perfect blend of Impact Investing - investing with the intent of producing impact alongside financial return, and Corporate Social Responsibility - a corporation's efforts to engender environmental and social benefits.The driving force behind this new wave of impact-oriented CVC is multifaceted and strong. Influences include:
Evolving consumer demand, focused on environmentally and socially conscious companies.
Resource depletion, resulting in both the need for solutions and the emergence of countless Cleantech and social impact start ups.
The dire need for novel, efficient means to provide basic rights, particularly in developing economics, to our roaring population.
Economic innovation, through concepts such as the circular economy, the triple bottom line, and collaborative consumption.
Demand for systematic, rather than incremental, change.
A corporate shift in mentality, from CSR to CVC.
It seems reasonable to conclude that this new wave of CVC is here to stay.WHO'S PLAYING THIS GAME?In 2015, corporate VC investment amounted to $28.4 billion across 1301 deals. Leading the charge was Intel Capital, with investments in over 70 early stage ventures. Other major players were Google Ventures, Qualcomm, Salesforce, and GE.
SO WHAT?
"Corporate venture capital will increasingly play a role in the social economy. Rapid changes in technology, demography, and environment are presenting a growing number of challenges. And yet major corporations are sitting on record cash piles, actively exploring ways to deploy this capital effectively to address these challenges. The social economy provides a natural area for corporates to explore. The nature and pace of social entrepreneurs' innovations and approaches creates real potential for partnership and investment." - The Social Investment Business
Volans, MacArthur Foundation, and the Social Investment Business Group have identified six major sectors which have "a high propensity for long-term thinking and acting, affecting businesses, citizens, and the biosphere and provide a starting point to explore co-investment where CVC and impact investing can potentially converge": Cleantech, health, education, financial inclusion, urban infrastructure and transportation, and agriculture and food.
The new wave of CVC is comprised of mutually beneficial investments. For example, in attempts to green its supply chain, Nike and IKEA GreenFund invested in Dye Coo Textile Systems, a company providing a solution for eliminating chemicals, and reducing energy and water use from the textile drying process. Similarly, Google invested in Waze, a traffic information platform sourcing real-time data, enhancing the consumer experience and enabling massive fuel and efficiency savings. Intel Capital and Grameen Trust have co-invested in Grameen Intel Social Business, which strives to provide IT solutions and access to entrepreneurs in rural areas. Such a project breaks down infrastructure barriers to entry and allows companies to expand to geographic regions in which they could never before compete. This list goes on and on.
The future of CVC seemingly yields immense potential, particularly if investors and funds are transparent and explicit about their intended outcomes. While the exact outcome of the industry remains unknown, one thing is clear: the value created through a CVC investment - for both parties - extends far beyond the size of the check.